To return to your former page, press your Back button.
This is a FREE READ for fundraising purposes. Our operating expenses are staggering! CLICK HERE to make a generous tax-deductible contribution to THE SAVANT GARDE INSTITUTE through PayPal.

(More Billie Taulman obituaries are available on the web:
EastHamptonStar)
The Southampton Press

(c)2007 by The Savant Garde Institute. All rights reserved.
"PteroDARKtyl:Memoirs of an Intimate Interface" by ArtemisSmith
SECTION 2: Layouts for a Modern Palazzo by Billie Taulman
Billie Taulman was a brilliant renaissance artist and large format graphic artist and poet of the 1950's struck down before her time by a debilitating illness. Her New York City 'Madison Avenue' credits include: Art Director for Roy Garn Advertising, in-house Art Director for Save The Children Federation, Print Magazine, Mines Press. These 8.5" x 11" layouts were visualized to be reproduced as architectural details, preferably over 7'1" x 9'4" in back-lit panels, as well as on textiles and wall paper. The layouts in the collection number more that 100. Execution of the final products still await commission by corporate or private patrons. Persons seeking to purchase or otherwise fund the care and hopeful reincarnation of Billie Taulman, as well as other artists identified and protected by The Savant Garde Institute should contact morpurgo@msn.com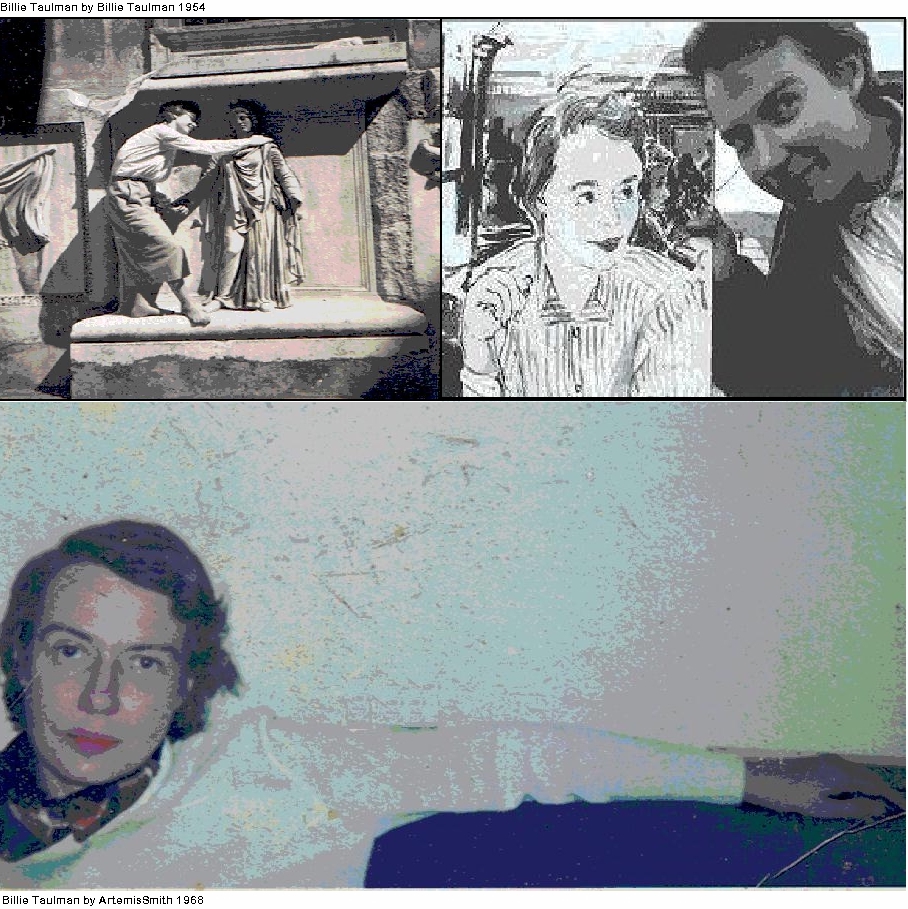 Billie expired 3 August 2008. She is survived by two sisters and a number of nieces, cousins, nephews and grand nephews residing in or near Sacramento, California. Persons seeking to contact or research her family history should do a search for Wilbur Haines on the web or else contact ArtemisSmith who is working to preserve her large format visions on the www with the help of The Savant Garde Institute. Taulman's magnificent layouts are presently being scanned for an online exhibit accessible from this site. See below and check back often for updates.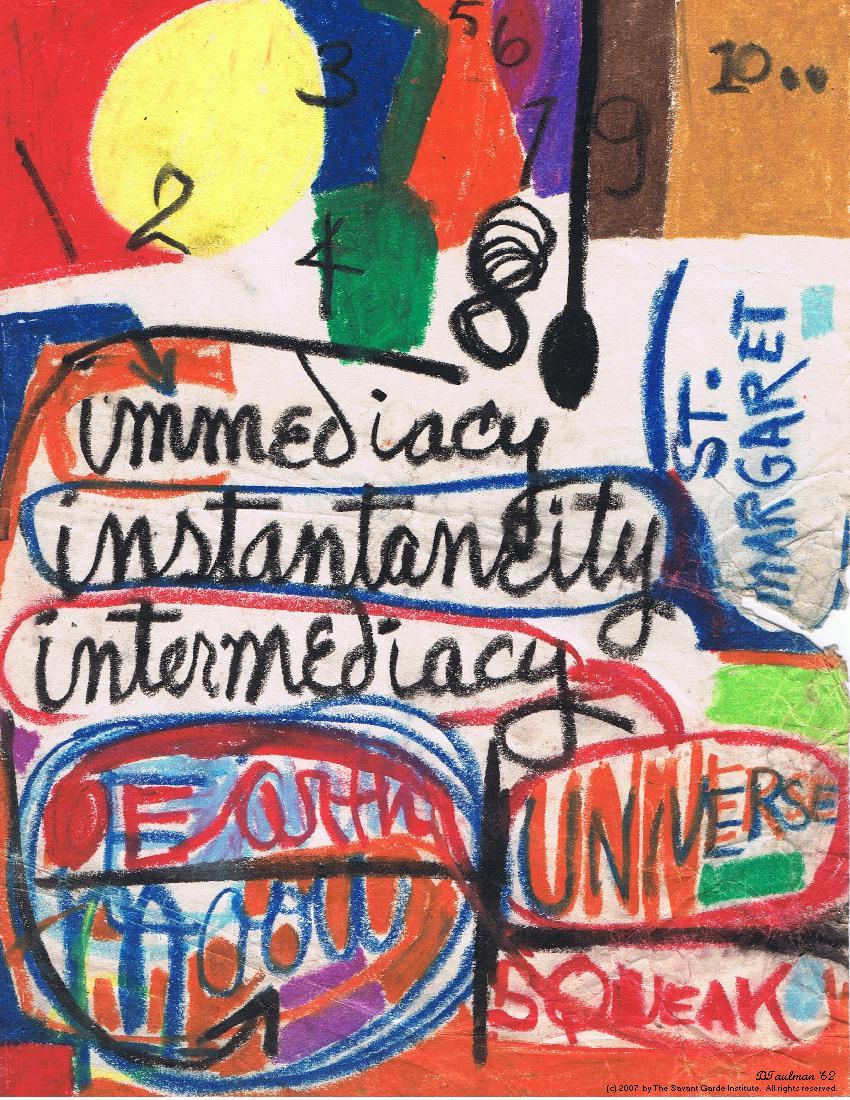 -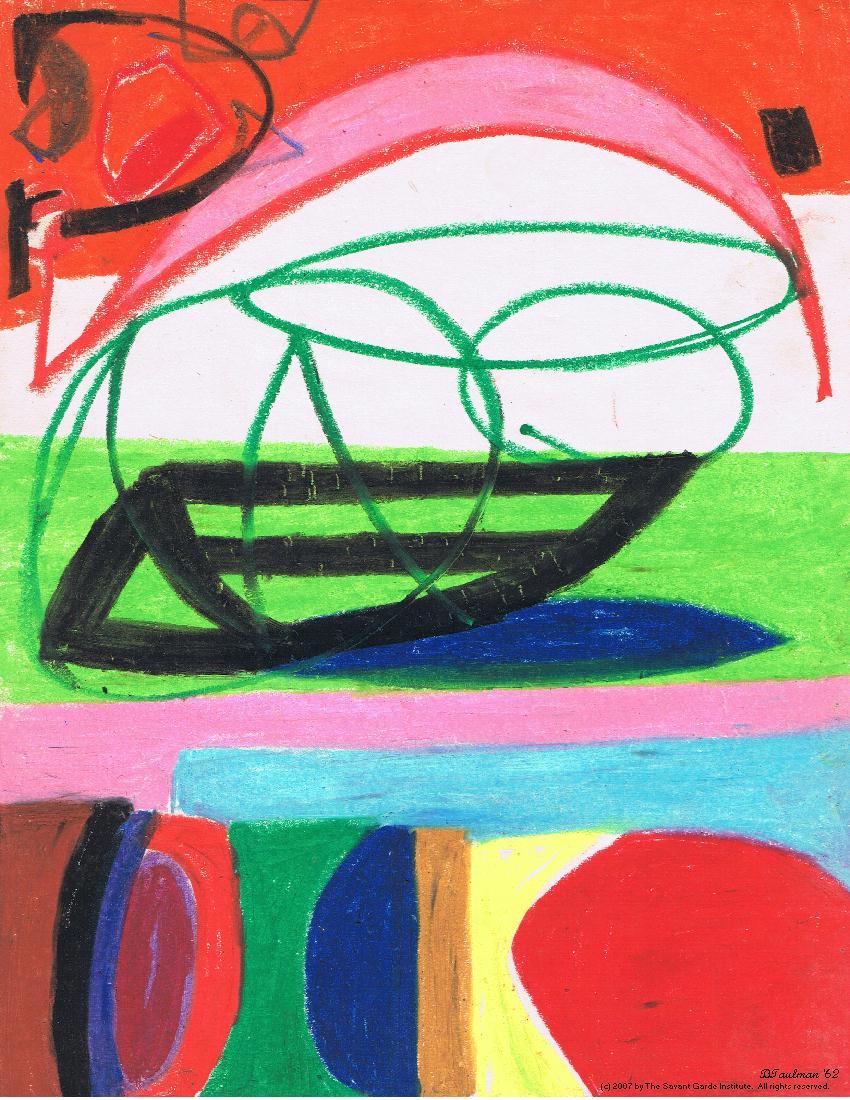 -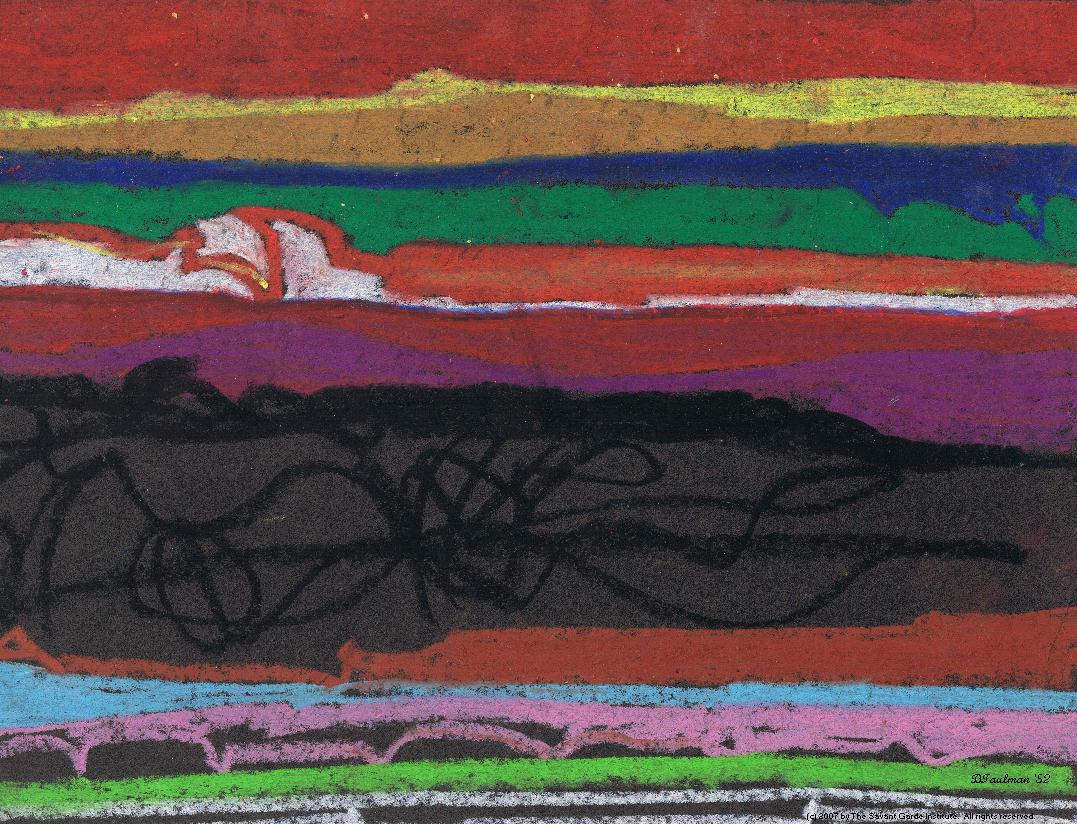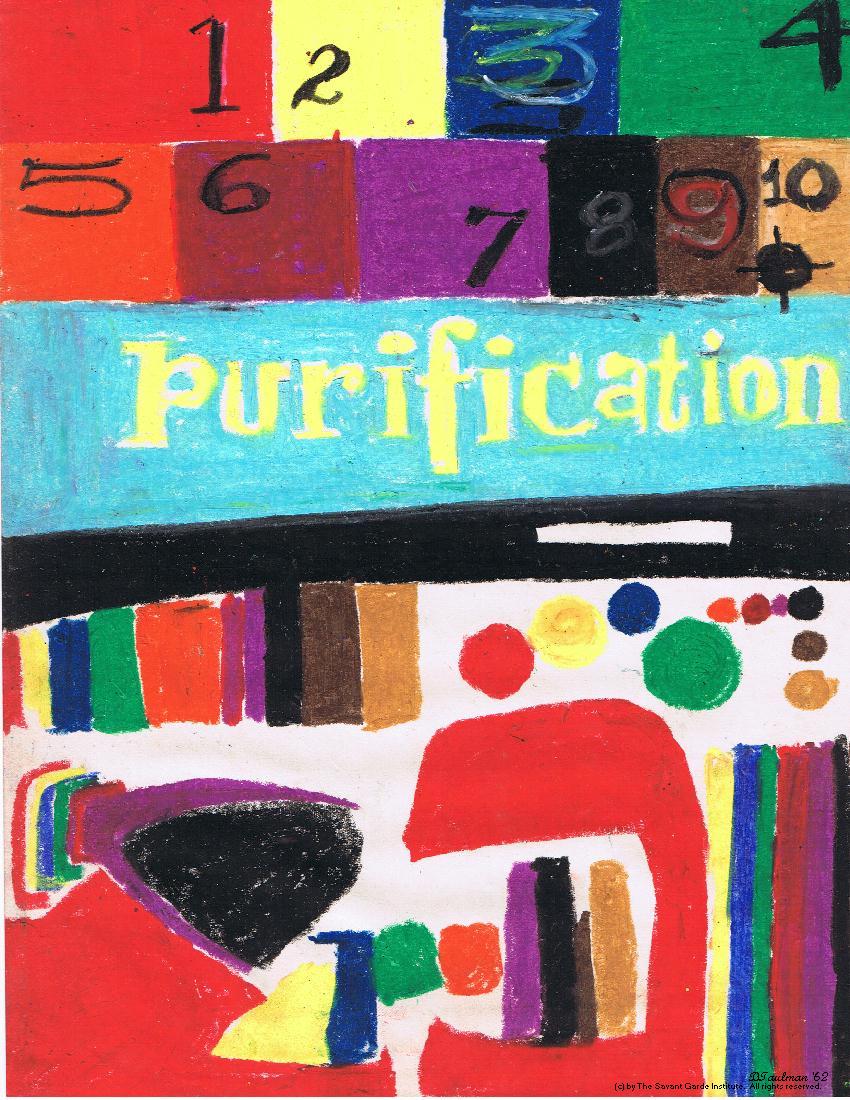 -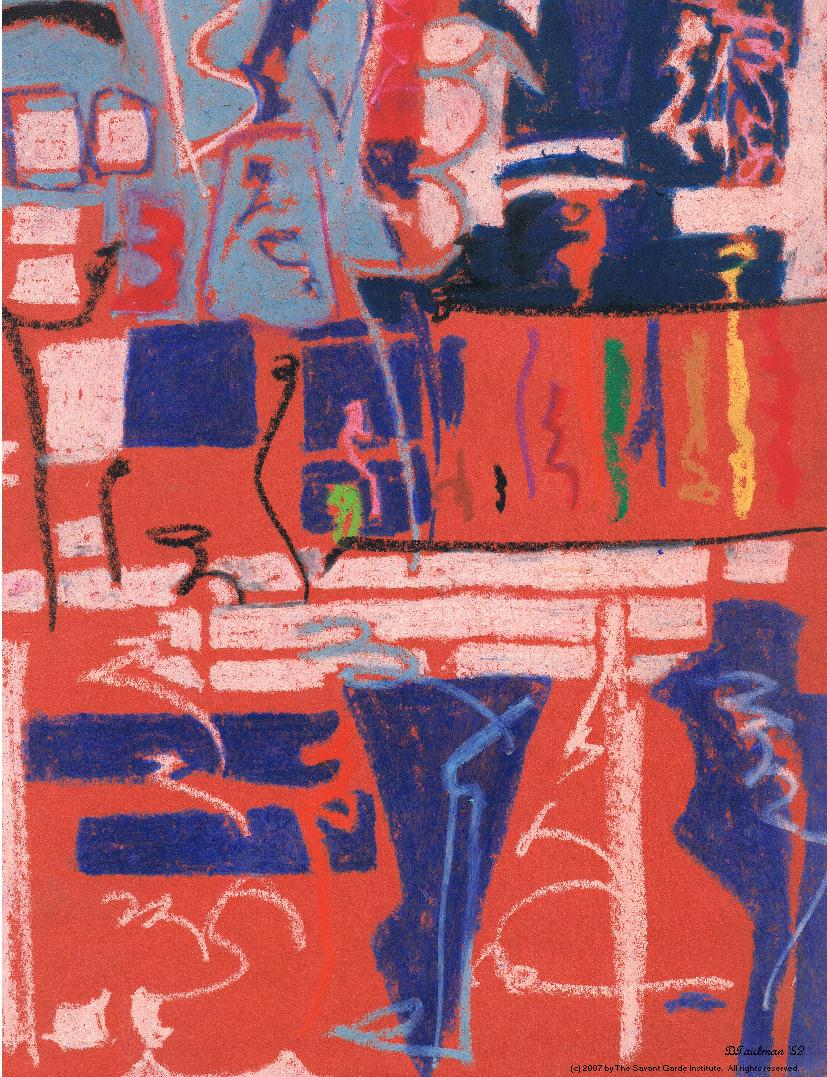 Click here for more drawings.

Click here to return to www.savantgarde.net
Click here to return to www.artemissmith.net for additional biographical material.