(Click this image to go directly to
The Morpurgo International Family Website)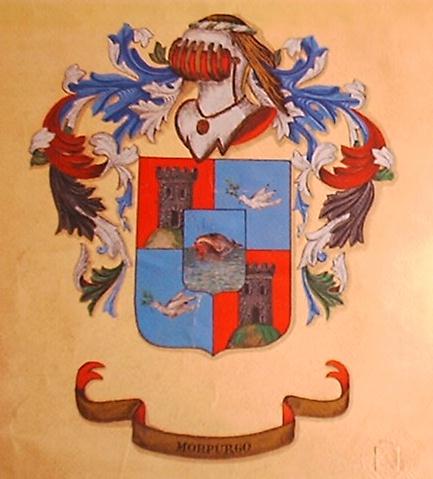 Presently still in litigation, for reference purposes only. The house has been sold and we are claiming multimillions in damages to build or rebuild a new art center. For more comprehensive information, go to our redirected web page at TheHamptons.org.
The Attilio and Vilhelma
MORPURGO CENTER FOR THE ARTS AND SCIENCES

since 1970 also doing business as SAGG HARBOUR ART CENTER.

Multi-Use/Multi-Family
Residential/Commercial
'Smackdab Central in The Hamptons'
Save more than $200K/year in multinational Advertising and Promotion costs
by locating your Corporate Showcase within this high-visibility compound.
Click to view detail.

Click here for information on how to purchase or co-invest in this unique development property.


Suggested Best Use as a Multiple-Dealership Showcase
or as Faculty Housing for multiple University Extension Programs of The Hamptons

GET prime executive and/or faculty housing
PLUS a world-class hi-tech corporate showcase for futurist architecture
and interior design PLUS a ground-floor opportunity to invest in projected other
SavantGarde™ multiple franchise operations.
Click here for the most recent survey.

The present 1810 building (to be demolished) is strategically situated next to the Library and across from the world-famous Sag Harbor Whaling Museum.
Two doors away from the Summer White House of President Chester A. Arthur and on the tour route to key Sag Harbor landmarks. Heavy seasonal tourist foot traffic. If you prefer to restore, it still has a possible use as Museum for the front half of the building, seasonal commercial bed-and-breakfast in rear with sale of art and antiques "right off the walls" within the gated or ungated Courtyard. Ideal for Corporate expos, retreats, designer promotions, whatever!


for the Right Partner(s), a co-venture is available with the present Owner.

Creative Financing available with low downpayment and Owner-held mortgage. (Price Subject to Change Daily!) An additional parcel bordering the other side of Jermain Library is also available. Price upon request. TEL: 1-631-725-1414





CONTACT: Prof. Annselm L.N.V. Morpurgo, Owner, TEL:(631)725-1414
Morpurgo@msn.com
Click here for more information and daily postings.
all designs (c) 2002 by ArtemisSmith, all rights reserved.





is a registered service mark owned by Prof. Annselm Morpurgo
and operated in benefit of THE SAVANT GARDE INSTITUTE, Ltd.,
an educational foundation tax-exempt under 26 USC 501(c)(3).